519-500-4096




Hire Me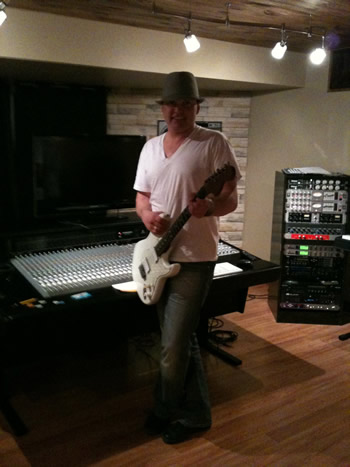 I can accommodate all your studio recording needs. I'm well versed in many styles of all pop music, funk, extreme metal and shreding, acoustic, blues, flamenco and jazz. My specialty is to create the right vibe you desire, by creating hooks and flavourful melodies that your ears hunger for. I am also interested in co-writing opportunities. 

After 20 years of playing professionally, my musical skill set covers a wide array of instruments, from electric and acoustic guitar, bass guitar, banjo, ukulele, piano and drums. I've written and recorded music for a major motion picture trailer and was considered as a guitar player for Tommy Lee, NIN, Guns N Roses, and Britney Spears band among others. 

I am fully committed to being a true professional whether in the studio or on tour with a deep respect for being prompt and reliable.